Chrome Crew Faves: Holiday Movies
Believe it or not, the Chrome Crew takes the occasional day off for a little R&R. This month you can find us eyes all aglow in front of the TV watching those tried and true holiday movies that just never seem to get old (mug of eggnog in hand, probably wearing ridiculous fleece pajamas). Some may consider these downright cheesy holiday movies a guilty pleasure, but the Chrome Crew couldn't be prouder of our fave snow day flicks.
How the Grinch Stole Christmas >>> 
How the Grinch Stole Christmas (2000) was by far an office fave. As the title implies, a bitter cave-dwelling Grinch (Jim Carrey) attempts to ruin Christmas for the cheery town of Whoville. After an encounter with the adorable Cindy Lou Who (Taylor Momson), the Grinch slowly has a change of heart. Chrome City's graphic designer, Kylie rates this movie as one of her faves because she recalls watching it with her sisters every year. With Jim Carrey as the Grinch, quirky mannerisms and wacky facial expressions can't help but make us giggle.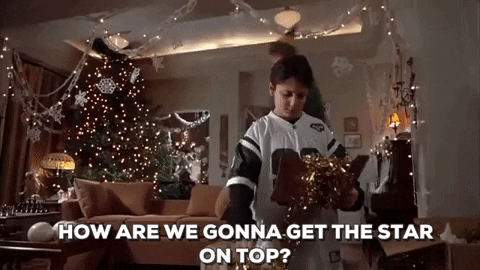 <<< Elf 
The office agrees, Elf (2013) is the king of holiday feel-goods. Buddy (Will Ferrell), is a normal human accidentally transported to the North Pole as an infant. Raised by elves, Buddy comes to the age when he wants to find out where he really came from- New York City. Buddy faces challenges making his way through the urban jungle, meeting his family, and spreading Christmas cheer.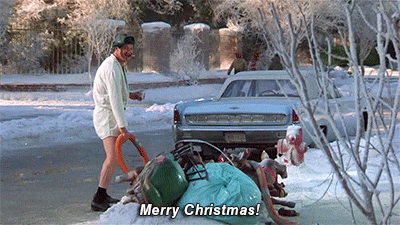 Christmas Vacation >>>
Another cult classic that we're watching this year is Christmas Vacation (1989). Filled with
amazing one-liners, ridiculous scenarios (i.e. the squirrel chase scene during Christmas dinner), and relatable family drama, this movie is one you have to watch no matter what. Striving to make the perfect Christmas, Clark Griswold (Chevy Chase) pesters his wife, kids, neighbors, etc. and everything that could go wrong- does. Our Chrome City publicist, Allison rates this as her #1 holiday flick. She says, "My family has watched it each year at both Thanksgiving and Christmas as long as I can remember, but a few years ago my cousin's husband started dressing up as Uncle Eddie at Christmas - first in the white sweater with the black dickie underneath (complete with the reindeer eggnog cup as a prop) and another in the snow hat and robe" making for a hilarious holiday memory.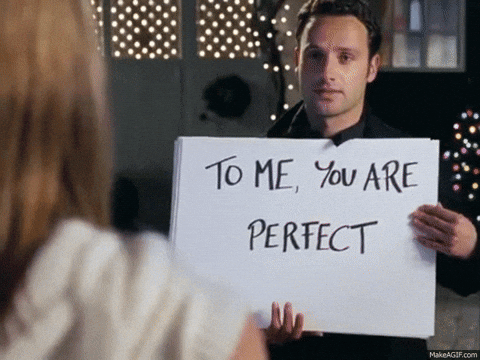 <<< Love Actually 
Love Actually (2003) is truly a good movie year round. Filled with British A-listers like Colin Firth, Kiera Knightly, Emma Thompson, Hugh Grant, Bill Nighy, and more, this rom-com follows various couples as they navigate their love life during the holiday season. It's one of those movies where you slowly find out that everyone is connected in someway, so you know it's gonna be good.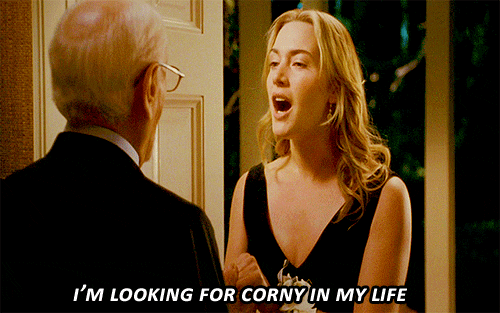 The Holiday >>>
Another office hit that is honestly watchable 365 days a year is The Holiday (2006). After a bad breakup, Los Angeles based woman (Cameron Diaz) swaps houses temporarily with a similarly lonely London-based woman (Kate Winslet). After finding themselves on the other side of the world, they both find love when they least expect it.
Need more ideas to kick off your weekend binge? Here are some additional Chrome Crew holiday flick picks:
Home Alone

Four Christmases

The Polar Express

Mean Girls

Harry Potter and the Sorcerer's Stone

Serendipity

A Christmas Story
Please reload