Summer in Chicago is in full effect which means plenty of super dope events are coming up! Check out what the #ChromeCrew will be up to this month on our June #ChromeCalendar.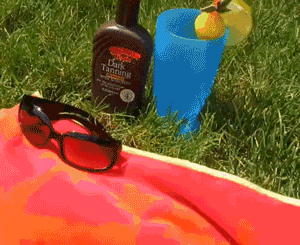 <<< Deuces Bowling Night 
Coming off the success of last nights influencer launch where Shannon O'Brien and Matt Roan took home the championship, Chrome City is excited for The Pink Squirrel's Deuces Bowling Night. Starting Tuesday, June 5th, from 7:00-9:00 PM the retro bar will host weekly duckpin bowling competitions between teams of two, with a $10 cash buy-in per team (collected at the door or added to your tab). The best scorecard at the end of the night will take home a $50 Pink Squirrel gift certificate and $8 specialty cocktails will be served all night. RSVP here!

Location: 2414 N. Milwaukee Ave. Chicago, IL 60647
Life Drawing Session with Siren Betty Design >>>
Chrome City's badass client, Siren Betty Design, a team of all woman designers behind some of Chicago's most notable hospitality spaces will be hosting their second Life Drawing Session on Thursday, June 7th at 7 PM. The session, that takes place in our shared office space, will provide a fun and educational evening of art and refreshments. Guests will sketch a live model and a portion of the proceeds will be donated to Little City. Grab your tickets here! 

Location: 401 N. Wood St. Chicago, IL 60622
Glamour Girl X Behind Closed Doors <<<
In order to celebrate Glamor Girl Magazine's fifth issue, editor-in-chief Giselle Gatsby and photographer and curator Jacquelyn Trezzo will be hosting the second installment of their Behind Closed Doors exhibition. The art experience aims to expose and celebrate fetishes and to offer a unique perspective to the vast world of human sexuality. On Friday, June 8th Congruent Space will be filled by sculptures, paintings, photography, videos, installations, and performance art reflecting this theme. The hope is that the exhibition will educate and open minds on the topic of human sexuality, and inspire people to explore their own sexuality and accept what already exists. This ties into Glamour Girl's fifth issue covering topics, opinions, and personal experiences with sex working, sex transitions, slut shaming, equal rights, and fetishes. From collaborating on other curatorial events, Jacqueline and Giselle share the same opinions about the taboo nature of sex in America and want to expose what society forces us to keep behind closed doors. 
Location: 1216 W. Grand Ave. Chicago, IL 60642
Chrome City is excited to work with UNICEF on their 3rd Annual Art Party on Saturday, June 30th! The event will bring emerging local and national artists together to display and sell their work while meeting the next generation of philanthropists and art enthusiasts in the area. In the gallery setting of Fulton Street Collective, there will be an open bar and hors d'oeuvres as well as music from DJ Mochi and live painting by Barrett Keithley. Join us for a great cause as all net proceeds from the event will go directly to support UNICEF's critical and life-saving work for children worldwide.

Location: 1821 W. Hubbard St. Suite 307, Chicago, IL 60612
<<< Summer Lovin' 2018
On June 15th, Michigan Avenue magazine and The Auxiliary Board of Northwestern Memorial Hospital will host their Summer Lovin' event to celebrate the magazine's summer issue release. Check out #ChromeClients Chef Marcos Campos (Beatnik & Black Bull) and Chef Brent Balika (Margeaux Brasserie) as they serve small bites at their featured tasting stations. From 7:00-10:30 PM attendees also have the chance to bid on multiple silent auction items and proceeds will help support a major project in cardiogenic shock at Northwestern Medical.  Get your tickets here! 

Location: 610 S. Michigan Ave. Chicago, IL 60605
Please reload