It's almost time to celebrate the man who hoisted you on his shoulders, kissed your boo-boos better, and tucked you in at night.  With Father's Day quickly approaching and we thought you may need some inspiration for what to get for dear old dad. Pro tip: these all pair perfectly with a bottle of his drink of choice, and a handwritten card.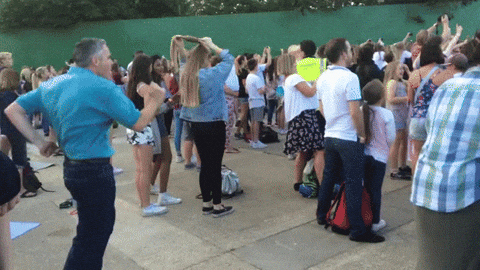 For the Minimalist Dad: Secrid Wallet + Khaki Trench
We love these wallets for their sleek and minimal design. Depending on what your old man needs you may opt for a wallet that holds cards only or adds the money band if he likes to carry cash. The wallets also have RFID/NFC protection, the aluminum heart in their casings keep the chip in cards from being scanned by outside sources. The minimalism of the design includes a sliding mechanism slips cards out so they're easy to access and it's a compact size that won't feel heavy in his pocket. If not in need of a wallet, try this trench from Stock Manufacturing. The multiple pockets and sleek design make it functional without being flashy. The timeless style will last years and will elevate your dad's style while keeping him comfortable.
For the Caffeinated Dad: Purple Llama Subscription + Chemex
If your pops is the kind of guy needs a few cups of coffee during the day to keep it moving, these gifts are perfect. The subscription from Purple Llama gives your dad the chance to try multiple roasts and origins of selected coffees, and it'll keep him entertained with new sounds as every box is sent with a record that can be enjoyed while he sips away. For preparing these cups of joe, try a Chemex! If your dad is new to working with a Chemex, this starter kit is great. The process of brewing coffee in this carafe may help your dad slow down and enjoy the process, plus while the coffee brews you two have time to talk and enjoy the morning.
For the Well-Coiffed Dad: Scratch Goods Beard Oil + Rahua Hair Wax
Whether your dad has his styling routine down to a T or if he's a beginner in the grooming department these products are worth gifting. Our friends, Scratch Goods, in the west loop have a beard oil that smells great but also fights odor-causing bacteria while softening the hair and adding shine. If your dad needs a bit more help with his mop top Rahua's hair wax is great for styling wet or dry hair and can help your dad add a bit of polish. Both products are natural as well!
For the Family Man: Settlers of Catan + Brunch at Beatnik
We'd recommend this add-on gift for any family. Good board games and delicious meals have ways of bringing people together, and being able to put the phones down and spend some quality time is sure to make any father smile on their day. Catan is an easy favorite, you can play with 3 to 4 people but split into teams if necessary. It's pretty similar to risk so if you aren't looking to ruin relationships, just treat your dad to brunch! We love Beatnik for how they invite middle eastern flavors to the well-loved meal. We recommend the shakshuka with duck eggs and the hummingbird bread pudding. And their patio will not disappoint!
For the Tech Dad: Google Home + Mavic Air
If your dad geeks out at the newest trends in tech, opt for one of these. The Google Home is a handy helper that can help your old man streamline his day. (It's also fun to prank him by connecting your phone and controlling the music). Otherwise, this drone is compact, with a 21 minute flight time and a high def camera that is sure to impress. It might be fun to see what he can come up with.
Please reload