Summer in Chicago is in full effect which means plenty of super dope events are coming up! Check out what the #ChromeCrew will be up to this month on our July #ChromeCalendar.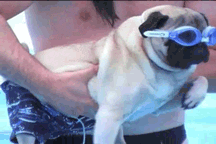 <<< The 4th of July Fireworks
The fourth of July is during the height of summer's barbecue season. We can't wait to catch everyone in their red, white, and blue and indulge in hot dogs and hamburgers for our day off. There's always the insanely amazing Navy Pier show but that can be overcrowded. If you're looking to get away we'd recommend going to the suburbs. A quick train ride can you take you somewhere with space to picnic, and watch the fireworks without feeling too squished in. We recommend Glen Ellyn or Evanston. Another way to make the best of the day? Hop on a rooftop or balcony and look out, you're sure to catch a firework show.
Disco Demolition on July 12th >>>
Disco will be reclaiming the ill-fated baseball promotion where Chicago residents blew-up a crate of disco records in the middle of Comiskey Park between baseball games.  On the 39th anniversary of this moment in Chicago history, Disco is partnering with Gramophone Records to reclaim the night and celebrate the disco era. The evening will feature special guest DJs, disco dancers, a "best-dressed" contest, and more.
<<< Margeaux Brasserie's Bastille Day Anniversary on July 15th
We of course encourage you to honor the USA's independence with fireworks and barbecues but on July 15th make sure to check out Margeaux Brasserie's Bastille Day and Anniversary celebration. This year marks the first birthday of Chef Michael Mina's French restaurant and to celebrate they will be hosting an evening of entertainment and refreshments. For additional details on this event and to purchase your tickets, click here!
Pitchfork Music Fest on July 20th-22nd>>>
It's that time of year again! We've been patiently waiting for Pitchfork since our Style of Sound event in May. The fest has been in Chicago since 2005 and though it has less attendance than some of the big names like Lollapalooza it is by no means less fun. We're hoping for front row at (Sandy) Alex G, Moses Sumney, and Noname, but of course, we can't miss the big names like Tame Impala, Lauryn Hill, and Fleet Foxes.
Please reload