Say do you remember? Our #ChromeCrew can't forget dancing the night away at their favorite clubs and bars around the city. Whether you are looking to kick it to soulful house cuts or your favorite pop hits, check out the list for some of our favorite clubs you should check out this month.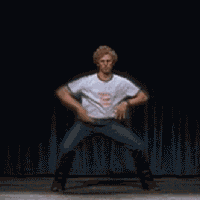 This colorful disco ball filled club serves you a contemporary 70's atmosphere blasting remixes of ABBA, Blondie, Donna Summer and all the disco hits. Disco brings the sexiness and glamour of the 1970's of New York City, Rome, and Paris to Chicago. Make sure to grab their banana-infused gin cocktail this Thursday, September 13th, for their Throwback Thursday night feat. Dylan Hyde Castle. #TBTDISCO
Calling all music fans, this is your spot! Reggie's features all types of music from rock, punk, metal indie, hip-hop, electronic, and more. This graffiti filled venue brings everyone together with something for everybody to enjoy. Head up to their balcony and chill out on their comfy chairs and enjoy the overlooking view of their killer dance floor.Time Travel magazine featured Reggie's in Chicago: 10 Things to Do in 24 Hours. Our PR Director Jessica is a huge fan of Reggie's! Take a look at what she has to say about it:
"My favorite dance party is: Soundrotation Presents Vibração do Sol at Reggie's Rooftop with Duane Powell! The DJ is the coolest sound curator and the most sartorial DJ you'll ever meet in the city of Chicago! He blends soulful house cuts with afrobeat and jazzy grooves that keeps his very sophisticated, musically-inclined (not to mention super loyal) moving for his entire set. It's like a happy friends reunion whenever I come to this party because this crowd has been consistent over the last 6 years and follows DJ Duane Powell wherever he goes!"
Head on over to Boystown to enjoy themed dance parties and monthly drag shows. Berlin regularly features German new wave music and cool art installations. This diverse bar is open to everyone with a plus of no dress code. Drinks are cheap and even better when you are jamming out on Madonnarama night, the first Sunday of every month.
Have nothing to do and nowhere to go on a weeknight? Stop into this dive bar in Wicker Park/Bucktown for their vinyl nights with R&B, soul, and samba spins. Come hang out in their smaller candle-lit rooms filled with minimalistic decor for a more intimate spot. It certainly gives us house party nostalgia. Be sure to join the crowd every first Wednesday of the month for "Funk Night" or every third Wednesday of the month and check out the popular "Danny's reading series" where readings are given by poets and authors, followed by a DJ.
From modern barbershop in the day to speakeasy at night, check out this secluded bar serving vintage vibes in the center of the Meatpacking district. After the success of the idea of a barbershop bar in Los Angeles and New York, Chicago has finally got a taste of the concept. We love jamming out to good hip-hop while sipping on their signature cocktail the Hot Heather which includes Libelula Tequila, Amaro Montenegro, raspberry, grapefruit, sweet woodruff, lime.
Please reload