​Spooky season is upon us! Check out what our clients and the #ChromeCrew is up to this month.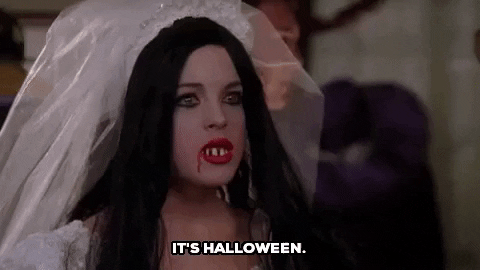 National Champagne Day at Margeaux Brasserie >>>
Start your weekend off at Margeaux Brasserie and cheers to Global Champagne Day on Friday, October 19th from 4:00 pm - 1:00 am. Treat yourself to the special of the night, a glass of Ruinart for $20 and pair it with some of their specialty wood-fired oysters.
Location: 11 E Walton St, Chicago, IL 60611
 <<< New Media Conference 
Join us at Columbia College Chicago on Saturday, October 20th for the 16th Annual New Media Conference with over 25 panels and workshops featuring working professionals in Film, Television, Animation, Video Games, Journalism, Communications, Voiceover, Radio, Comedy, Podcasting, Audio, Music, Public Relations, Advertising, Music Business, Talent Management and many more fields. The conference begins at 8:30 am - 5:15 pm. Be sure to head over to 33 E. Congress, Room 719, to check out the Surviving a PR or Social Media Disaster panel starting at 9:30 - 10:45 am, featuring our COO Anthony Ott, who will be speaking on behalf of Chrome City. This event is open to all Columbia College students and alumni and high school students only! Columbia College students register here and high school students register here. 
Location: Columbia College Chicago, Stage Two Theatre (618 S Michigan, Floor 2, Chicago, IL 60605)
 <<< "The Masquerade Macabre" at Disco
Come dressed to impress on Thursday, October 25th at Disco for their dark and sexy fetish themed Halloween Bash hosted by Alejandra Guerrero. The Masquerade Macabre will feature DJ Scary Lady Sarah and special performances on both Disco and the Rooftop Garden at Celeste by Sally Marvell, Pørcelain Pistøl, Queerella Fistalot, Aria Delanoche, and Red Rum. Be there when the party starts at 10 pm! Dress Code: Creative costumes are a MUST! Masks and Halloween themed costumes are required for entry. NO COSTUME, NO ENTRY.
Location: 111 W Hubbard St., Chicago, Illinois 60654
Goo Goo Dolls Concert >>> 
The Dizzy Up The Girl 20th Anniversary Tour is coming to Chicago! Take a break from all the fall festivities this weekend and head into the loop on Friday, October 26th at 8:00 pm to watch the Goo Goo Dolls perform at the Chicago Theatre.
Location: 175 N State St, Chicago, IL 60601
 <<< Halloween at Margeaux Brasserie 
From Saturday, October 27th to Wednesday, October 31st, Margeaux Brasserie will be celebrating Halloween with a "Roaring 1920s" theme -- complete with Gatsby vibes and drink specials during dinner service. The French restaurant will feature a $15 bubbles and oysters special (2 oysters and a glass of bubbles) to complement the theme as well as a new, limited edition cocktail, Spooky Trixter, for $14. The Spooky Trixter is a spin on the house classic, Loveable Trixter, with a ghost stenciled on top.
Before heading out to any costume house parties or to a bar crawl in River North, stop by for dinner and/or drinks and enjoy the 5-day special.  As a bonus, guests who come into the restaurant dressed in a costume will receive a complimentary Spooky Trixter cocktail with their meal!
Petit Margeaux will open a complimentary beverage station for hotel guests and kids, serving apple cider (alcoholic version $10) as well as candy passed out on the patio for trick or treaters.
Location: 11 E Walton St, Chicago, IL 60611
Please reload