Spend Valentine's Day With Our #ChromeClients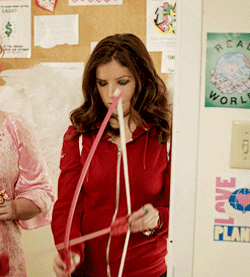 Chicago is one of the best places to be on Valentine's day. Whether you are celebrating with friends, family, or a special someone, the #ChromeCrew has your back for what to do on this romantic holiday. 
FOR WHIMSICAL SURPRISES & ENTERTAINMENT:
THE DARLING | 905 W. RANDOLPH ST.
Enjoy dinner, cocktails, and captivating surprise performances (short, intermittent vignettes of everything from burlesque, drag, and spoken word to live instrumentation, magic and more) at West Loop's new English manor-style speakeasy, The Darling. On Valentine's Day, all guests who come in to The Darling will be welcomed with a rose from the flower shop entrance. At the end of all reservations in the Library (downstairs), guests will be gifted a small box of complimentary house-made truffle chocolates. It's all part of The Darling's mission of providing warm and hospitable entertainment for every guest that walks into the space.
 FOR A ROMANTIC, ULTRA-LUXE DINNER & CHAMPAGNE:
MARGEAUX BRASSERIE 
11 E. WALTON ST.
Venture to the Gold Coast to wine & dine your Valentine's Day date in the Waldorf Astoria at James Beard Award-winning Michael Mina's restaurant, Margeaux Brasserie (located on the 3rd floor)! Chef Greg Biggers prepares a lavish French dinner featuring 5-courses (including fromage and dessert) offering contemporary twists on traditional dishes like Seared La Belle Farms Foie Gras, Mussels au Champagne (with tarragon, fennel, and preserved lemon), Pike Quenelles (made with a lobster velouté, baby turnips, and smoked mushrooms), and Roasted Lamb Loin (made with lamb merguez sausage, celery root, and tarragon cream). Additionally, the prix fixe includes a Fromage Selection of Poet's Tomme, River's Edge, and Creamy Sexy Blue (served with Tazmanian honey, black pepper madeleine, honeycomb, and pea tendril). 
FOR A SEXY NIGHTCAP & MUSIC:
CHIT CHAT LOUNGE | 416 N. DESPLAINES ST.
End V-Day with a nightcap under the constellation of globe lights at Dustin Drankiewicz's new basement bar in River West. Tucked away underneath The Swill Inn, Chit Chat Lounge is an intimate, low-key romantic hideaway that sets the mood for late-night bites, communal drinking, and dancing.
On Valentine's Day, Chit Chat will feature a live music performance by Rich Jones at 7pm followed by vinyl sounds by Jesse Sandwich until 2am. Sip on "second chance" classic cocktails – such as Sex On The Beach, Floral Collins, or Jager-Colada – or stay awhile and order the featured Pretty in Pink Punch Bowl made with Reyka vodka, grapefruit juice, rosemary, lime juice, hibiscus (pictured above) which serves 4-8. Snack on late-night bites from the bar like Smoked Salmon Caviar Pizza, Chicken Satays and "Swill" Rolls (angus beef, pickles, and pimento inside an eggroll) served in red light district-inspired takeout boxes!
Please reload