The #ChromeCrew is all about that weekday hustle. We're creative, dedicated and always looking for inspiration to help us get shit done. Since we all use music to motivate us through the week, we've decided to create a playlist to kick off festival season. Check out our Spring #ChromeCut that we can't stop playing right now!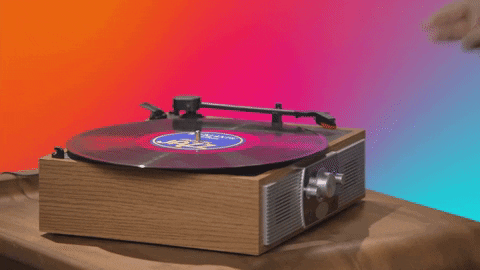 Alex's Top Pick's:
"Let it happen" by Tame Impala >>> Alex says, "He just says let it happen let it happen it's gonna feel so good. I know we used this song for our anniversary party last year but sometimes when you open up your soul, close your eyes and go for it, it feels good because you have no clue what's on the other side. It's usually more beautiful then you ever imagined." 
"Tumbleweed" by Wilde Belle >>>This Chicago band is killing it right now and Alex can't stop listening to her voice. Her deep ska and reggae undertones are mesmerizing. 
"Suedehead" by Morrissey >>> Alex just can't stop listening to The Smiths. Ever. She loves jamming out to them while she is getting ready. Glass of wine in hand!
Bailey's Top Pick's:
Patience by Tame Impala >>>  Bailey is obsessed with this song right now! This is Tame Impala's first song since 2015 and it did not disappoint. Bailey loves to listen to this song while she is getting work done or driving in the car. 
Bellyache by Billie Eilish >>> This song is perfect for an occasion and Bailey has been playing it constantly. She is a must see at Coachella this year and we can't wait to sing along to all her recent hits. 
Nights by Frank Ocean >>> This song is just mesmerizing. Bailey is in love with this song for it's complexity and the way it makes her feel. From an upbeat happy groove to heartfelt ballad, you can find something different to love about this song every time you listen to it.  
Allison's Top Pick's:
7 Rings by Ariana Grande >>> Allison is actually obsessed with the entire thank u, next album. 7 Rings is her hype up song. She loves it for getting ready to go out and will literally dance around her apartment pretending that she has enough money to solve all her problems like Ari.
Toluca Lake by Tep No. >>> Allison came across this song while she was watching The Magicians and instantly loved the melody with the bongos and string bass. It reminds her of island music in a way. It gives her the same relaxing vibe that you'd feel while on vacation. If she's dancing in her chair in the office there's a good chance she's listening to this song!
Temporary by Ella Vos. >>> She discovered Ella Vos in 2017 when her first album came out and immediately fell in love with her music. This song came out earlier this year and Allison has been listening to it ever since, especially as a reminder during tough times that it's "only temporary." **Fun Fact: She follows her back on Instagram and she'll be meeting her at her concert on April 18th!
 ​
Portia's Top Pick's:
"I Like That" by Janelle Monae >>> Portia loves to listen to this song in the morning while I'm getting ready for work or starting my day. Perfect way to ease into the morning!
"Motivate" by J. Cole >>> She's always listening to this song during her workouts. Talk about the perfect song to blast during some intense cardio! 
"Jamming" by Bob Marley >>> I mean, who doesn't love this song! This is Portia's song for when she wants to wind down or get ready for bed. The soothing melody is a great way to end your day. 
Jessica's Top Pick's:
"Inner Peace" by Beautiful Chorus >>> Jessica loves this song for morning or evening meditation/journaling.
"I'll Come Too" by James Blake >>> This is Jessica's current obsession! She listens and sings along to it least 3 times a day.
"Dreams" by Solange >>> This song is perfect for when she's in prep mode for an audition or important meeting. Love a good motivational jam!
Kira's Top Pick's:​
My Bad by Khalid >>> Kira love to listen to this song when I'm driving & feeling #cool. Khalid is great for setting a vibe! 
The Bones by Maren Morris >>> This is the perfect feel good/wake up song on Kira's playlist. She's a country girl at heart and can't get enough of this song! 
One Last Time by Ariana Grande >>> Kira loves some "vintage" Ariana! This song is great to blast during a work out...just trust her & try it, it's the forever cardio jam. 
Check out the full playlist here: 
Please reload