September #ChromeCalendar
Chrome City is welcoming in the Autumn season with exciting events to enjoy all September long. We are saying goodbye to the beloved Chicago summer in exchange for the colorful foliage of crisp fall days. We'll be celebrating the shift in season with new and old #ChromeClients all month long as well as enjoying local events of the city. Join us as we indulge in the dope fall festivities Chicago has to offer!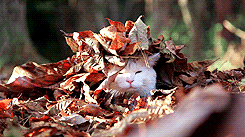 National Cheese Pizza Day + National Beer Lovers Day  with Jolly Pumpkin
Kill two birds with one stone and celebrate National Cheese Pizza Day and National Beer Lovers day with beloved #ChromeClient, Jolly Pumpkin! This full-service pizzeria and brewery offers delicious pizzas alongside unique beers and ales that will satisfy every craving your tastebuds desire. They offer a rotation of small scale production beers with outstanding artisanal quality yielding the unforgettable duality of complex flavors from simple yet unique ingredients. Jolly Pumpkin distributes 10 ales made exclusively for Chicago at several independent retailers around the city. ​The rustic-chic restaurant space is located on Historic Harper Court in Downtown Hyde Park. Grab some friends and celebrate these two delicious holidays with the best of the best! 
Date: September 5 - National Pizza Day, September 7 - National Beer Lovers Day 
Location: 5215 South Harper Avenue, Chicago 
Riot Fest 
What would Chicago be without our fun-filled music festivals? Before the weather gets too chilly, we're making one more pit stop at Riot Fest to see some of the hottest Rock and Punk artists of our generation. The artists we're looking forward to most are The Flaming Lips, Die Antwoord, and Ween, but the list of
performers goes on and on! Located in the heart of Douglas Park on September 13th through the 15th, Riot Fest will be celebrating their 15 year anniversary of filling Chicago with incredible musical performances.  Don't miss out on this city's legendary festival that has made a name for itself throughout Chicago's history. 
Date: September 13-15
Location: Douglas Park, Chicago
Fulton Market Harvest
Autumn isn't the same without the cozy food and delectable treats that compliment this beautiful season. Catch us at the Fulton Market Harvest in the West Loop eating delicious food from the country's best chefs while drinking fantastic local craft beers this September. The culinary street fest incorporates  live music and booths from the Chicago's best restaurants for a guaranteed good time. If that didn't catch your attention, this annual neighborhood festival also offers special charity dinners, food and beverage classes, and cooking demonstrations to those who are able to attend. Proceeds from the fest will benefit a variety of charities including Pilot Light, Greater Chicago Food Depository, and Share Our Strength. Start this season off right by visiting Fulton Market Harvest September 14th-16th!
Date: September 14-16
Location: Fulton Market between Halsted and Peoria, in Chicago's West Loop neighborhood.
Chicago Gourmet 
Bon Appétit is presenting their annual culinary event, Chicago Gourmet. Located at at Millennium Park's Pritzker Pavilion, the event will bring celebrity chefs together as they present their favorite dishes while hosting and cooking these unique cuisines on stage. Beyond that, a spread of tents will offer delicious food, wine, spirits and beer tastings. For cocktail lovers, two seminar spots will feature top sommeliers and mixologists there to share new wines to try and cocktails to make! Find more information on the specific schedule on their website, here. 
Date: September 27-29
Location: Millenium Park
Randolph Street Market
 Chrome City is very excited to announce our newest client, the Randolph Street Market.  The monthly flea market offers upscale vintage goods such as antiques, jewelry & art in the West Loop. During the month of September, the Market will be back on the 28th & 29th. Shop the vast 5 acres of best unique vintage, antique, and repurposed furniture, art, decor, and fashion for everyone. Our #ChromeClient also offers hip bars, a cute cabana, and cooling shade shack for lounging and listening to the live band lineup available each day. Whether you're a Chicago local or visitor, The Randolph Street Market is a must-visit event for vintage lovers and shopaholics alike! 
Date: September 28-29
Location: 1341 W Randolph St
Night at The Drifter 
End the month off right with a beautiful evening with our mystic #ChromeClient, The Drifter. Located in the basement of Green Door Tavern, guests will walk into an authentic 20s-era speakeasy where drifters had tread for over 100 years. The bar offers a rotating list of over 100 cocktails presented on tarot card as well as nightly performances that ensure a special night of fun. You never know what the night has in store! We've been loving the Bu-Coffee Cocktail, made with Fortaleza Reposado, Coffee Heering, Clement Coconut Mahina, Creme de Cacao, and Cream. Not only are the drinks delicious, but this unique bar experience is perfect for a magical night out in the city. Catch us closing out September with the ones we love (and don't forget that celebratory cocktail in hand!). 
Date: September 30
Location: The Drifter, 676-8 N Orleans St
Please reload