The #ChromeCrew is all about that weekday hustle. We're creative, dedicated and always looking for inspiration to help us get shit done. Since we all use music to motivate us through the week, we've decided to pull together a playlist to kick off the fall season. Check out our Fall #ChromeCut that's currently on repeat!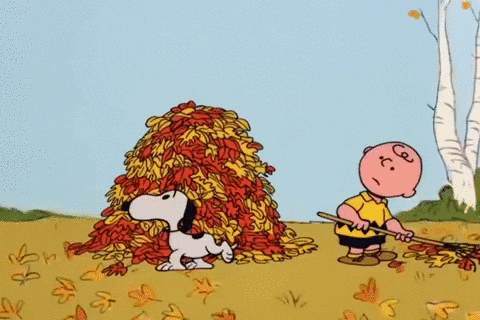 Alex's Pick: "I'm Free" by The Rolling Stones → I'm free is a reminder that all barriers I have set for myself or believe have been placed in front of me are only objects of the imagination. I feel free to do what I want with my personal and professional life and nothing can change that. I work hard everyday to clear my mind of blockages that are inhibiting me from doing my best work and only focus on the things that best serve me. Mick Jagger always seems to make  me want to dance and feel free!
 Elise's Pick: Disco vibes at fall fashion week —and the fact that I just finished a two-season binge of
Mindhunter on Netflix—have me throwing it back to the '70s, listening to oldies but goodies and some newer stuff with groovy hooks. My bell-bottoms and silk blouses are in rotation!
 "Over Your Shoulder" by Chromeo → I'm obsessed with Chromeo's album White Women (2014). These guys' lyrics crack my shit up. "Over Your Shoulder" and "Old 45's" are my two favorite songs on the album. How can you not sing along to lyrics like "So next time that you're feeling down, Turn that frown into a crown, Put yourself in an evening gown, And I'll roll around, Rip it off, Break you off, JetBlue Airways taking off"?! And it's groovy as hell
Jessica's Pick: "Weather" by Me'Shell Ndegeocello → This album came out the month before I moved to Portland, Oregon, in 2011. I listened to it every day as I prepared to leave this beautiful city. I remember feeling terrified and excited at the same time because up until that point, I had never lived out of state before. Honestly, Portland was a strange choice that came out of nowhere, and I was trying not to doubt my decision to go there. That's kind of like what this album was for Me'Shell, too. She did something random with this album by turning down the rock element in her music and, instead, started doing more ballads! People thought it was weird, however, it was actually the most natural thing Me'Shell could do as an artist. She continued to explore her different identities as a musician, composer and singer. This album was her career pivot away from the notion that she had to keep her old R&B/rock sound. Consequentially, she started making the finest music of her entire career in this album. 
Tracks on repeat: "Weather," "Chance," "Dirty World," "Petite Mort," "Crazy and Wild," and "Don't Take My Kindness For Weakness"
Allison's Pick: "Cornelia Street" by Taylor Swift → There is something about listening to my girl T. Swift's music in the fall that hits differently. (Most of her previous albums have been released in October/November, so that's probably why I associated fall with her gut-wrenchingly beautiful lyrics about love and heartbreak). Her latest album, Lover, was released in August, and it has been on repeat for me since it dropped—particularly track 9, "Cornelia Street," which reminisces about the beginning of a relationship and the place where everything started.
Bailey Pick:  "Who Do You Blame" by SAINt JHN → SAINt JHN is an up-and-coming rapper/singer who just put out his second studio album. I love every song on the album, but "Who Do You Blame" is probably my favorite. This album also features Lenny Kravitz, which I think is a super unique matchup. I like how SAINt JHN is pushing the boundaries, doing something different with unique collabs. I'm seeing him in November and I am super excited for it! 
Vicky's Pick: "Line of Sight" by ODESZA → This will forever be a song that stays with me. Definitely the No. 1 song I've played on repeat in my entire life... and I listen to a lot of songs on repeat, ha! When this album, A Moment Apart, came out in the fall of 2017, I knew it was going to be a memorable one. They are just so special and have such a unique sound. I saw ODESZA live at Lollapalooza last summer at a really emotional/transitional time in my life, and it was a feeling I'll never forget.
Jessie's Pick: "What Are You Listening To" by Chris Stapleton → Chris Stapleton is a STAPLE in my playlist. He takes his inspiration from blues to country to rock—and I am here for every song. This song makes you wonder what people are listening to in their headphones and that everyone is going through something. Always be mindful. And it's a perfect song for being outside in that crisp, fall air enjoying all the beautiful little moments this season has to offer. I, for one, cannot wait to see him perform later this month in Chicago! 
Please reload